15 Jul

6 Tips To Develop Fool-Proof SEO-Friendly Content Strategy

Search engine optimization has made some amazing progress in the course of the last two & a half decades. The times of distributing high volumes of low-quality content and expecting your search engine rankings to hike are now a distant today.

Search Engine Optimization can be simply described as a blend of art and science that demands writers & digital marketers to work with various ranking factors to create quality, valuable & "rank-worthy" content.

This blog post intends to offer interesting tips on how to write SEO-friendly content writing that will help you outrank your competitors by improving your rankings on Google.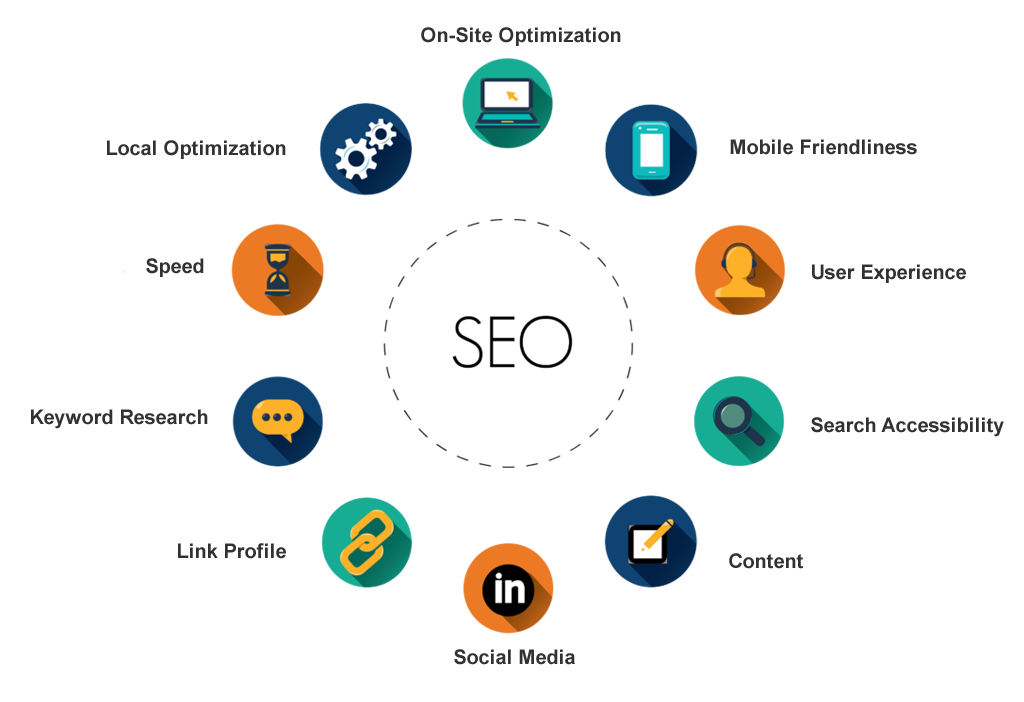 Neil Patel, the world's leading online marketer & an SEO Expert defines Search Engine Optimization as:-
"a method of optimizing (enhancing the effectiveness of) your content for the search engines, in order to help it rank higher than content from other sites that target the same search terms."
SEO Campaigns are purposed to direct organic online traffic and therefore, SEO-friendly content is an integral part of any successful Search Engine Optimization Strategy. In a nutshell, writing SEO-friendly content is at its core about writing content that reaches better, relevant audiences.
For example, in order to build an engaging audience on your blog, creating smarter content is absolutely essential!
Writing SEO-friendly content is a widely misunderstood area for most content writers & marketers and apart from that, it is also one of the most challenging aspects of a content writer or a content marketer's job – writing content that is optimised for search engines but, at the same time interesting for the online buyer-audience.
So, without further ado, let's get to the big question:
How to write SEO-Friendly content that ranks well on Google & also help engage with your audience?
Firstly, what does SEO friendliness mean?
SEO-friendly content is the type of content that's created to enable search engines to rank it better in its search results.
Albeit a few digital marketers think this implies that it ought to be loaded with keywords, it's actually intended to help in looking through search engines to find, understand, and relate your content to the subject you're attempting to address.
Make your content SEO-friendly
Before you begin writing, you need to do keyword research. In order to dominate the search results, you simply need to make sense of which words your target audience really searches for. These are the themes you ought to write on and the words you ought to use in your text.
Each bit of crawl-able content must have a remarkable primary keyword target & furthermore utilise Latent Semantic Indexing (LSI) keywords (common varieties of your primary keyword) all through the write-up.
Before you begin writing, brainstorm on the core themes that your buyer personas care about. Next, perform keyword research to pick out the best-ranking opportunity.
SEO Headline & Copywriting
Your content may be valuable and even helpful to your consumers to understand a particular brand better, but if your title is mediocre, you would not land a very impressive click-rate will below. Writing a headline that attracts attention, persuades audiences and prompts action is crucial in generating organic leads and even a relevant readership.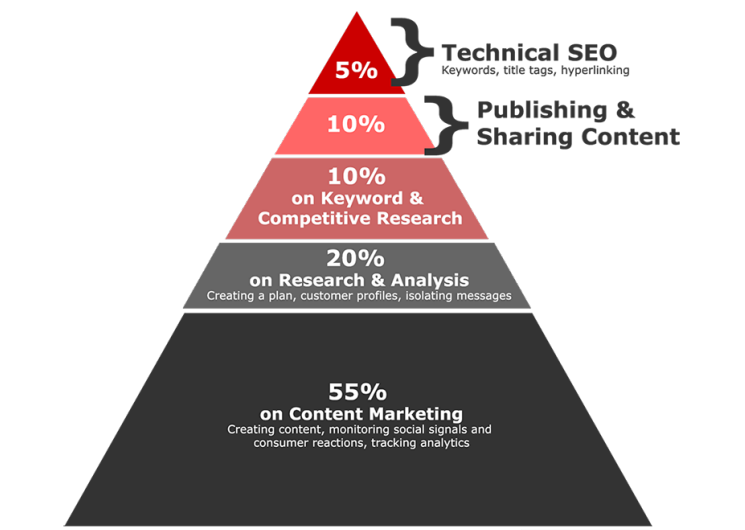 Analyzing the search engine results
Let's assume that we search "business hacks" on Google, we will observe that the search results consist of SEO-friendly content & focus on the keyword, however, some headlines work better than the other others in terms of catching the reader's attention.
Adding a long tail to the title can prove very helpful to narrow down the headline and address specific inquires & problems.
Structure Your Content For SEO
Start writing by composing a three-fold structure that ensures fluid readability of your message:
– Introduction (where you introduce your topic'
– Core Message (where you specify the message & details of your
content)
– Conclusion (where you summarize ideas and offer a coherent
conclusion)
Jot down your insights and categorise them in all three sections and voila! Your summary is ready and now the actual writing begins…
Make sure you use paragraphs, start each paragraph by talking about a new idea on the subject. The longer your SEO-Friendly Content piece is, the more paragraphs & keywords you must include.
Understand Your Readership
All SEO-friendly content guidelines emphasise on understanding your reader. Once you understand your readers, you narrow down to a particular problem(s) common to them.
Solving the problems that online audiences struggle with is the primary function of writing SEO-Friendly content.
All pieces of SEO friendly content flaunt a compelling headline, a crisp introduction and an apt subtitle. Your introduction must contain at least one keyword from your target keywords; even better, long-tail keyword.
Understanding your readership enables you to think carefully about the message of your copy and what it is that you want to say to your readers.
You can consider the following things while writing your next SEO-friendly content piece :
– Purpose of your content
– What is the central idea of your piece
– What response do you expect from your readers
– What problem are you addressing
– What are the available solutions
– Where can they know more

Meta descriptions help search engines and their users get acquainted with the topic and why the keywords & phrases related to the keywords in focus continue to show up in their search results.
These meta descriptions are used by search engines as snippet copies that determine whether or not you get clicks. Further on, they can be used to track down the keywords relevant to the content on your pages.
Question: How to write an SEO-Friendly, catchy meta description that also ranks well on Google?
The answer is simple :
– Stick to the word limit of 150 characters (if aiming for an advanced copy keep descriptions under 113 characters including spaces)
– Introduce your page
– Include a call-to-action
– Include target keywords
– Make sure your meta descriptions are unique
Keyword Frequency amounts to how frequently the keywords you picked show up on the page.
Keyword frequency and density are not, at this point as effective as in the bygone times as Google began discrediting continuous updates, yet they are significant factors that can be used in various techniques to write SEO-friendly content.
Maintain a policy against on-page optimisation botches such as keyword stuffing, irrelevant/excessive use of keywords title & subtitle stuffing.
Our tips on how to write SEO-friendly content strategy can help in directing fairly large web traffic to your pages. The growth rates in online traffic may differ due to different factors but you can be sure to generate more traffic, improve brand-awareness & explore content marketing in a different way.
The key to write SEO friendly content is understanding consumer psychology & persuasive advertising to scale up organic rankings & reach out to a consumer base that is looking for a solution that you can offer.
What are your thoughts on SEO-friendly content?
Let us know any other tips to write SEO-Friendly Content that we have missed out in the comments below.
Want to Execute an SEO-Friendly Content Strategy?
Start Today.
Learn more about how SEO-friendly content can help your business.
Request a consultation with an SEO Expert at DAB of India today.