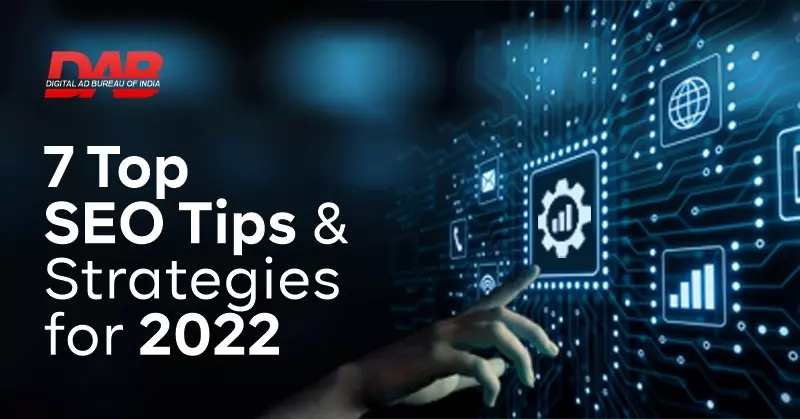 06 May

7 Top SEO Tips and Strategies For 2022

Everyone wants to create something that can influence people and help with some change of any sort. Content creators who want to rank their websites on Google must put in some time and learn some tips to create something akin to this.

In this article, we will discuss seven top SEO tips that can help you create unique and highly engaging content for your viewers. So let us start the list.
The Keyword Is "King"
A keyword is a group of words (sometimes a single word) that a user types into a search bar to know or understand something.
If you want to create SEO-optimized content, you need perfect keyword choice and research for that content. Exact keywords can make your content the best. They will help you rank on Google.
Quick tip- Try to include long-tail keywords in your content. As they are more specific in nature, they will help you gradually increase traffic.
Videos Are Your Best Mate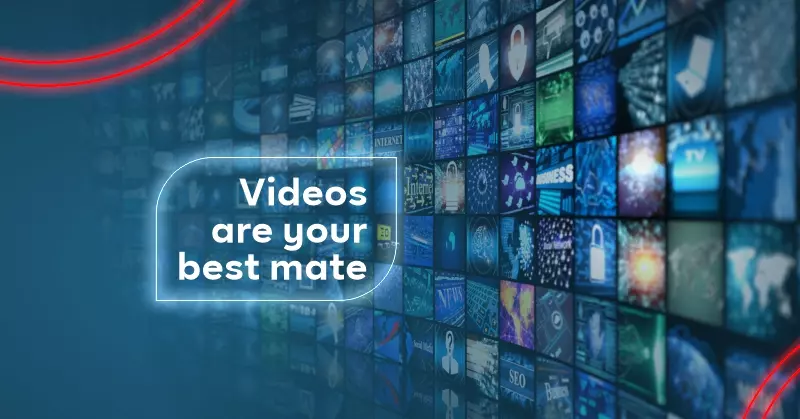 According to InVideo, video content is 12% more engaging than any other form of content. We provide this data to show you that you need to create video content wherever possible.
It is easy to understand and people engage more with videos than any other content. Google algorithms also rank video content whenever a keyword is searched. Every content creator should adapt to this method as it is the best SEO tip.
Focus On User Experience (UX)
In past years, content creators specifically used to focus on their creation of content. In 2021, Google launched an update known as Core Web Vitals. Due to this update, the thought processes of the creators have changed.
According to it, the main focus of Google algorithms will be on the stability, interaction, responsiveness, and loading speed of your page or website. It will now focus mainly on the user experience.
You should also optimize your website for the users and focus on their ease of use and navigation. You can also use a website builder to optimize your website for a great UX.
Content Optimization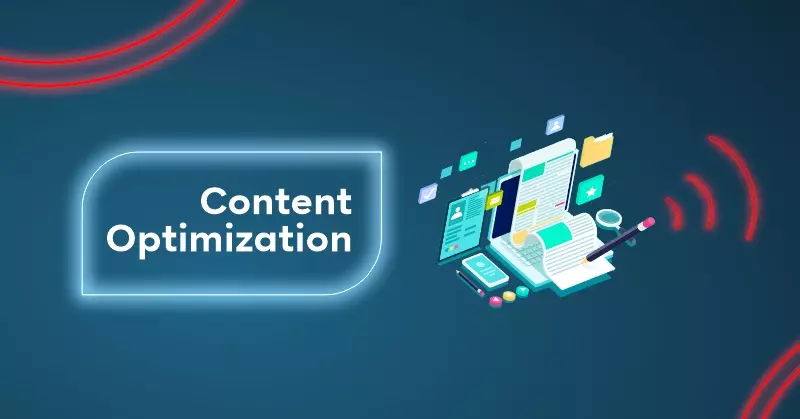 No one wants to go through the content that is not well aligned and less interesting to read. As a content creator, you can understand the requirements of your viewers.
If you want to create SEO-optimized content, you need to keep the following things in mind:
Always make sure that the headings and subheadings in your content directly or indirectly include the keyword. You cannot compromise with them, as they play a vital role in SEO.
Make sure that your content is interesting. You can include images, demographics, stats, charts, graphs, etc. to make it more engaging.
Always try to include internal links in your content, as it creates more engagement and your content receives more traffic.
Quick tip: Always keep a check on your competitors! It will help you build strong and SEO-optimized content for your website.
Chuck The Fluff
Yes, you heard it right! Never try to include things in your content that are of no use. You need up-to-date content to make it more engaging.
Whenever you create content, try to be as specific as possible. Do not try to include fluff in your content as it decreases engagement and directly affects the SEO of your content.
Evergreen Content
Last but not least, create content that is evergreen. If you are creating something that is time-bound, it will not create high engagement for you. Try to indulge yourself in such creations that are evergreen and will be equally engaging as they are now.
Quick-tip: If you have some old content on your website, update it with new data and facts. It will help to increase the SEO of your website.
Conclusion
All the tips mentioned above will help you create highly engaging, unique, and SEO-optimized content. All you need to do is to apply them as is and see the magic!
Frequently Asked Questions (FAQs)
What does SEO stand for?
SEO stands for "Search Engine Optimization."
Does traffic affect rankings?
Sometimes, yes. We can't say that traffic is the only reason for that. Google algorithms work in a way to check the source of traffic and if your website is really providing value or not. If the same is true, your website will rank on Google.
What is the SEO best practices for 2022?
All the tips we mentioned in the above article will help you rank your website on Google. Try to follow them as it is.
Why are keywords important?
Keywords are the groups of words that a user searches for on the Google search engine bar. If you don't include them in your content, it will never rank because Google algorithms will never know what your content is about.